In late February 2019, AOTOM chairman Hu Jie was invited to visit the Middle East region. On 23rd, he visited the Managing Director of ADIG ZAYED BIN AWEIDHA and was warmly received by him along with other dignitaries for a masterclass on trade.
The next day, Hu Jie, chairman of rainbow autodesk group, was invited to visit MIDHAT KIDWAI general manager of BIN ZAYED group. The MIDHAT KIDWAI general manager expressed a warm welcome to Hu Jie's visit.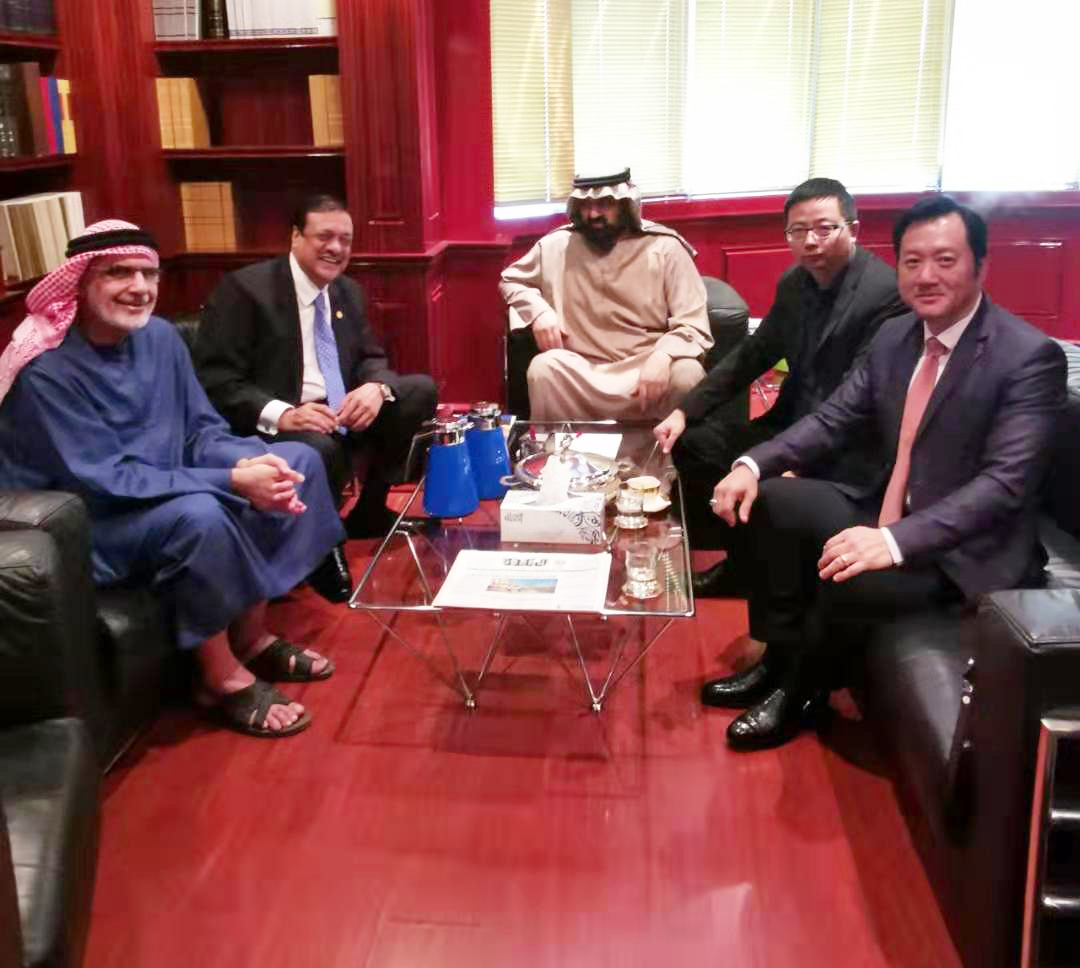 At the meeting, Hu Jie represented autumn's Rainbow group chairman delivered a speech at the meeting, and hoped that the two sides cooperate to integrate resources, under the premise of complementary advantages, i.e. LED technology, wisdom, security products, intelligent city, architecture, military and civilian integration and further deep cooperation in fields such as oil, in order to promote the rainbow autumn's group business into the Middle East to lay a solid foundation.